TESCAN's connection to the Chinese market is one of the oldest, having its roots in what was first a distribution company, but later growing to be a key piece in TESCAN's global strategy – but even TESCAN China (TCN), despite the brand-new look it got after moving to a larger complex in 2021, has a rich history based on its rapid development in Southeast Asia's constantly expanding electron microscopy market. Let's have a look at the past and meet some of TESCAN China's key members who have been leading and working for TCN today.
The first steps
The first sale of a TESCAN instrument in China dates to 2003 when all business was conducted via a distributor – Shanghai Pin Ou Trading Company – who at the time only imported the VEGA SEM and provided service support. After the company's first installation for the renowned Tsinghua University in Beijing, the sales were increasing steadily year by year. By 2009, TESCAN had already exported around 40 VEGA SEM to China and thanks to the rapid expansion of the Chinese market, TESCAN acquired the Pin Ou Trading Company, thus opening its first subsidiary in the region.
The Chinese branch has evolved afterwards: While the original laboratory built after the acquisition housed only a single VEGA and was separated from the office building, from 2013, the whole branch was seated in a single, larger building accommodating working and training areas, a warehouse, and a larger laboratory with two demos – not just VEGA, but also a MIRA unit. What changed neither during the acquisition, nor the move, were the original crew members; in fact, the team has then expanded from just six members to 25.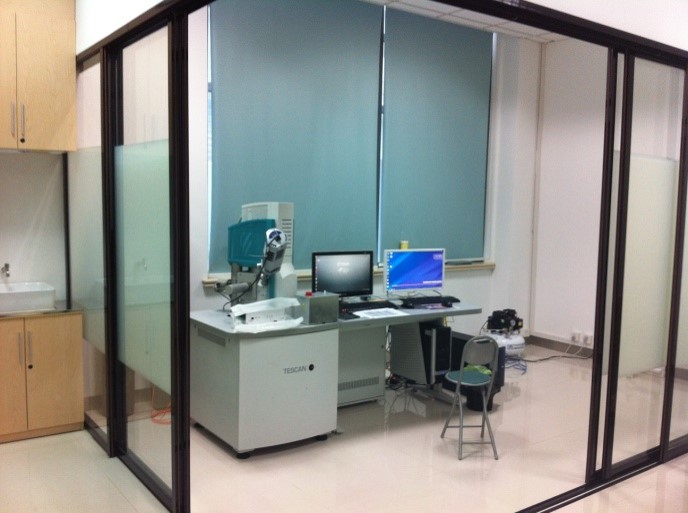 VEGA and MIRA demo laboratories
TESCAN China today
In 2014, Feng Jun has taken over TCN in the position of General Manager and has led the company using modern management concepts with a new sales focus under the philosophy of a "people-centric" approach. TCN's sales have risen by 84% during the last three years and stand strong even today, reaching revenue of over $ 31 million even during the most challenging year of the Covid-19 pandemic. Today, TCN has over 900 SEM installed, 201 of those being Field SEM and 74 FIB respectively.
After the recent relocation in 2021, TESCAN China is currently situated in a 4-floor building housing its offices, meeting rooms, recreational spaces, and underground laboratories including 5 demo stations, all managed by a team of over 60 employees, which TCN is looking to further expand.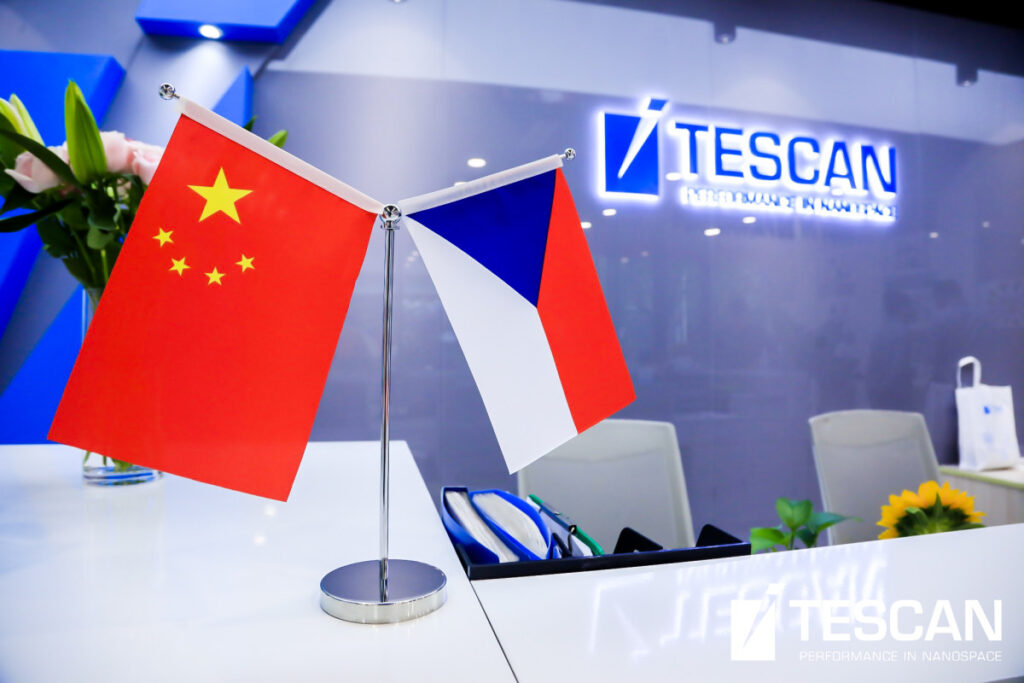 Solutions for success
TESCAN's instruments have impacted the scientific field in the Asia-Pacific region, too: The MAIA field-emission SEM is currently being used to research lunar samples from the Chinese Chang'e 5 mission, and the Nuclear Security Centre of Excellence (COE), an advanced facility for nuclear security exchanges and training, jointly built by the US and China, is using TCN's first ever sold RISE units since 2016. Furthermore, TESCAN's TOF-SIMS units have also been used with great success by customers such as the Jiao Tong University, whose researchers have published as many as 24 articles in high-profile journals such as Science using the instrument. In the markets of RISE and TOF-SIMS, TESCAN is currently leading the Asia-Pacific region market with 10 and 17 units sold.